pgloader loads data into PostgreSQL, and allows you to implement Continuous Migration from your current database to PostgreSQL. Start today!
Have a look at the RoadMap and contribute to it either by send Pull Requests to the project, or buying a pgloader Moral Licence!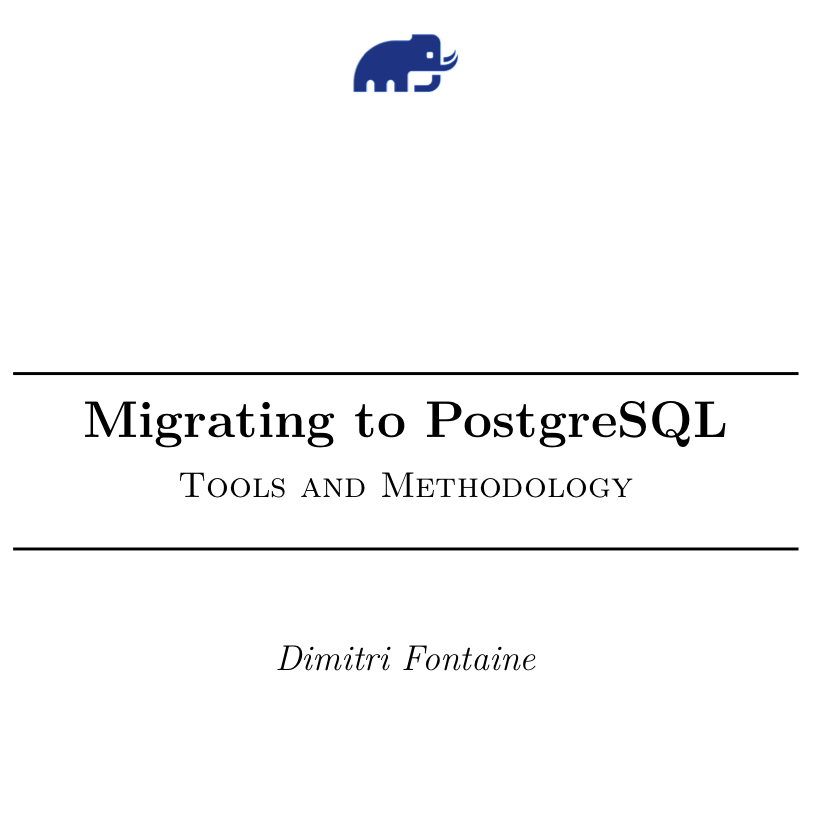 I am publishing a White Paper titled "Migrating to PostgreSQL, Tools and Methodology" where the idea of Continuous Migration is explained in more details. The paper also covers migration projects budget decisions and risks mitigation. It's free and contains all you need to get started, including a PostgreSQL Architecture primer!
Looking for pgloader's documentation? It is now hosted at http://pgloader.readthedocs.io/en/latest/.